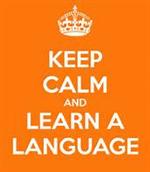 Language Classes for Parents!
We are excited to offer evening language classes for parents in both English and Spanish! The Spanish class is available for English speaking parents with children in the Dual Language program. The English class is designed for all of our Spanish speaking parents. The goal is to help you acquire skills in your target language so that you are better equipped to help your children with their academic progress.
· Tuesday night classes from 6:00-7:30 (Dinner and Childcare provided)
Childcare will be provided for your own children who are currently enrolled in
Kindergarten – 5th grade at UPCS.
· 8 sessions from Sept. 13-Nov. 15 (no class 10/11 and 10/18)
· Classes led by a credentialed teacher
· Reciprocal Language Learning Partnerships to develop conversational skills
· Rosetta Stone coursework to be completed in class and at home